450mm Indoor Acrylic Dome Mirror
Product Code: 18523H
Availability: In Stock
NZ$232.00

Ex Tax:

NZ$201.74
The 450mm indoor acrylic dome mirror is a very effective way to view a wide area from above, due to its large 360º angle of reflection. When mounted above shopping aisles in retail stores or positioned above busy corridor intersections in office buildings and factories, the viewer can easily see in four different directions. The dome mirror comes complete with dome capped screws to mount straight to the ceiling or can be hung at an optimal height using the supplied suspension kit.
Price includes GST and Freight.
VIEWING DISTANCE: 3 metres
(Measure from Viewer to Mirror + Measure from Mirror to Area being viewed. Add together = Approx Viewing Distance)
This is a guide only.
PRODUCT CODE: 18523H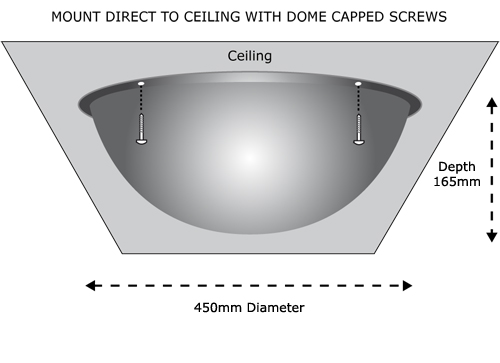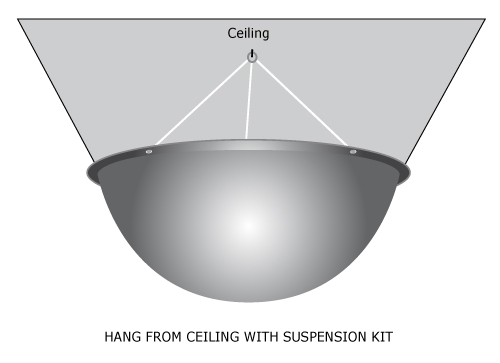 Installation Guides
Viewing Distance

Up to 3m
(Viewing Distance = from Viewer - to Mirror - to Area being viewed)

Installation

Cleaning